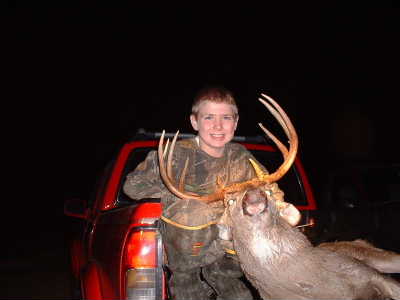 How We Hunt!!
Here at Cedar Hill Outfitters, we want our hunters to have the safest and most effective hunt possible. To accomplish this goal, we only allow four deer hunters per any one-day to hunt. Even though we have 2700 acres to hunt, we want you to have a multiplicity of hunting areas to stalk your wild game. Our hunting stands include shooting houses, lean-tos, and tripods all of which are on prime hunting spots scouted out by our hunting guides.
Cedar Hill Outfitters offers you the option of driving your own four-wheeler to the stand of your choice or allowing one of our guides to take you there on foot or by four-wheeler (your preference). We have a unique hunting ethic that allows you to scout and hunt the area of your choice or a guide can supply you with the most current information (give you the "hot spot").
To make your reservations now, please click on a web-link below for more information.
Cedar Hill Outfitters 2001