Deer Muzzleloader Hunts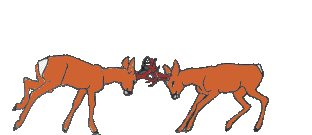 ---
Cedarhill Outfitters is a great place for the AVID still-hunter. With our properties in western Mississippi our whitetail hunts are nothing short of awesome. We strictly manage our deer population and provide abundant food sources rich with nutrition for growing that great buck. With limited hunting allowed, the deer are seen regularly throughout our 2700 acres of prime hunting land.

You will find clean, comfortable lodging as well as some "good-ole" country home cooking. Nestled in some of the most awe-inspiring country you will ever see, you will find yourself in astonishment not only by the natural surroundings but by our impressive wild game. Just like all of our hunts, we are dedicated to making your hunt with Cedar Hill Outfitters a memorable adventure.

PRICES

Deer Muzzleloader Hunts - $300.00 per day
3-day - $775.00 (includes 1 buck and 1 doe)
5-day - $950.00 (includes 1 buck and 2 does)

A 50% non-refundable deposit is required to book any hunting dates. Balance of payment due upon arrival.

*Price includes meals and lodgings.
What you need to bring:
1 Rain gear including waterproof boots.

2 Hunter orange cap or vest (rifle hunters).

3 Binoculars.

4 Flashlight.

5 Seat cushion.

6 Hunting pack.

7 Insect repellant.

8 Ice cooler (for deer meat).

9 Muzzlerloader and Ammo.

10 State hunting license.
---
Copyright © 2001 - Cedarhill Outfitters All Rights Reserved